Utah Office of Tourism
Council Hall/Capitol Hill
300 N State Street
Salt Lake City, UT  84114
801-538-1900 or 800-200-1160
info@visitutah.com
---
ADMINISTRATION
Vicki Varela


Managing Director
801-538-1369 | vvarela@utah.gov

– Oversees strategy and execution of state tourism and film economies
– Favorite Utah activity: Biking and hiking from north to south, with a fine meal to follow
David Williams


Associate Managing Director
801-538-1317 | dmwilliams@utah.gov

– Directs Marketing, Research, and Budget initiatives
– Office liaison for legislative issues
– Favorite Utah activity: Skiing/hiking with my family or attending a U of U football game
Julia Barnhouse


Assistant to the Director
801-538-1369 | jbarnhouse@utah.gov

– Admin to the managing director
– Admin to the Tourism Board
---
COMMUNITY and DESTINATION
Bianca Lyon
Director of Community and Partner Relations
801-538-1374 | blyon@utah.gov
– Advancing Utah's responsible tourism strategies by working with community groups, regional elected officials and local/state tourism partners
– Favorite Utah activity: Hiking, skiing, rafting and biking with my family and attending Real Salt Lake games
Celina Sinclair
Partner Relations Lead
801-538-1710 | csinclair@utah.gov
– Serves as the partner relations liaison to external stakeholders throughout the State of Utah
– Favorite Utah activity: Spending summertime in/on the water at Flaming Gorge NRA and wintertime around Utah's National Parks
Flint Timmins
Destination Development Lead
801-538-1394 | fdtimmins@utah.gov
– Supports destination development planning assistance grants
– Coordinates the Utah Scenic Byways Program
– Works with communities to strengthen local tourism environment and economy
– Favorite Utah activity: Exploring Utah's archaeology and paleontology treasures
---
MARKETING 
Lorraine Daly
Marketing & Budget  Coordinator
801-538-1306 | ldaly@utah.gov
– Coordinates with ad agency – marketing needs, finance team – invoicing, and purchasing dept – contracts
– Helps staff navigate policies (state and department)
– Favorite Utah activity: Shopping, showing off Utah to my out of state family and friends
Kelly Day
Cooperative Marketing Manager
801-538-1727 | kday@utah.gov
– Manager of the Cooperative Marketing Program
– Administrator of the Simpleview CRM & Extranet and the RUF data warehouse
– Co-Manager of travel.utah.gov
– Favorite Utah activity: Going for rides in the canyons, visiting National Parks and attending performances at Tuacahn
Denise Jordan
Marketing Analytics & Research Manager
801-538-1375 | denisejordan@utah.gov
– Analyzes marketing initiative effectiveness and opportunities-
Work with partners and stakeholders to support informed decision making
– Favorite Utah activity: Skiing, hiking and camping with my family and friends. Outdoor sand volleyball ranks pretty highly as well
Liz Wilson
Special Projects & Customer Service Assistant
lizawilson@utah.gov
– Organizes, leads, and helps execute company projects including research, travel coordination, department first contact, and events
– Provides customer support for prospective tourists
– Favorite Utah activity: Boating with family, canyon drives, trying new local food, and the Shakespearean Festival 
Erin Foster Smith
Research Assistant
erinsmith@utah.gov
– Assists in analyzing marketing initiative effectiveness and opportunities
– Provides data to partners and stakeholders to support informed decision making
– Favorite Utah activity: Exploring the beauty of our national and state parks, finding new restaurants, and attending concerts at Red Butte Gardens.
---
CUSTOMER and TEAM SUCCESS 
Becky Keeney
Tourism Operations & Marketing Director
801-538-1318 | BeckyKeeney@utah.gov
– Manages international and domestic consumer marketing campaigns
– Leads customer service initiatives focusing on enhancing the visitor experience. Oversees the execution of strategic brand partnerships and sponsorships.
– Favorite Utah activity: Fly-fishing, kayaking, rafting, or SUP on Utah's stunning lakes and rivers. Followed by relaxing on a beautiful restaurant patio enjoying amazing local food
Ben Dodds
Program Support Specialist
801-538-1716 | bdodds@utah.gov
– Creates video content for consumer website, social media channels and presentations
– Provides customer support for prospective tourists
– Supports visual assets manager with projects involving Tandem Vault Image Library
– Favorite Utah activity: It's a toss up between mountain biking, snowboarding and river rafting
Dave Hansford
Visitor Services/Welcome Center Coordinator
801-538-1367 | dhansford@utah.gov
– Provides customer support for prospective tourists
– Provides shipping and fulfillment services for the agency
– Favorite Utah activity: Visiting new places
Diane Wilson
Executive Assistant
801-538-1312 | dianew@utah.gov
– Provides administrative support for staff
– Records officer over archiving and GRAMA requests
– Co-manages industry travel partner website
– Favorite Utah activity: Explore small towns and learn the history and culture from the residents
---
GLOBAL MARKETS
Rachel Bremer
Tourism Global Markets Director
801-347-3454 | rbremer@utah.gov
– Manage International strategy and Destination Development programs
– Favorite Utah activity: Hiking the Wasatch Mountains with my human & dog family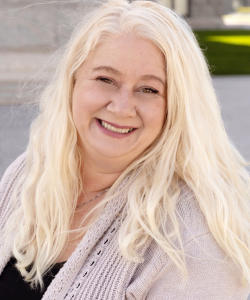 Jody Blaney
Global Markets Specialist
– Domestic travel trade and secondary market International Travel Trade & Public Relations.
– Domestic trade shows & MICE
– Yellowstone Loop & other partner cooperative programs
– Favorite Utah activity: Utah Films and Performing Arts including Independent movies at the Broadway & Tower Theaters, outdoor concerts at Red Butte Garden & USANA, performances of all types at the Eccles & Capital Theaters and the Utah Shakespearean Festival
Zach Fyne
Global Markets Specialist
– Managing the primary markets of China, Australia/New Zealand, and Canada, and secondary Asian and Latin American markets, including Korea, Japan, Taiwan, Hong Kong, Mexico, and Brazil

–
Favorite Utah activity: Snowboarding bottomless powder sessions on perfect bluebird days in the winter, backpacking and car camping off the beaten path in the summer
Taylor Hartman 
Global Content & Tour Specialist
– Planning and conducting familiarization tours throughout Utah 
– Working with international team to build strong relationships globally 
– Partner with reps on PR work as-needed 
Favorite Utah activity: Exploring the backcountry and bringing the history of our state to life. Loves driving miles down dirt roads to explore a ghost town and feel the lives of people who lived there.
---
COMMUNICATIONS and EDITORIAL
Andrew Gillman
Tourism Creative and Content Director
801-538-1759 | agillman@utah.gov
– Chief storyteller responsible for editorial strategy
– Oversees inbound marketing strategies including owned and paid channels
– Supports external communications strategy including public relations and earned media
– Favorite Utah activity: Solo hiking to quiet places, backpacking to stay up for the Milky Way and road trip car camping on public lands
Kim Heys
Web Content Editor
kheys@utah.gov
– Provides content editing and design support on visitutah.com
– Favorite Utah activity: Hiking in the Uinta's and discovering hidden campsites in San Rafael Swell
Anna Loughridge
Public Relations Manager
385-212-9325 | aloughridge@utah.gov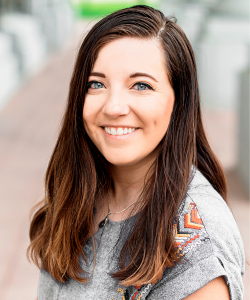 Arianna Rees
Marketing & Communications Specialist
ariannarees@utah.gov 
– Oversees social strategy and community management across Visit Utah channels
– Creates organic content for social media 
– Favorite Utah activity: Paddle boarding, hiking to Lake Blanche, and catching a film at the Broadway cinema.  
Sandra Salvas
Visual Asset Manager
801-538-1378 | ssalvas@utah.gov
– Produces and curates all photo and video assets
– Visual Storyteller
– Collaborates directly with digital and ad agencies with image selection and video edits for campaign and native ad placement
– Favorite Utah activity: Mountain biking, skiing, and general desert wandering
Rosie Serago
Design & Content Strategist
rserago@utah.gov
– Oversees content and design strategy for visitutah.com
– Manages editorial content creation and distribution 
– Advises on marketing campaigns
– Favorite Utah activity: I've been known to spend more time in the West Desert than your average Utahn